Visa Credit Cards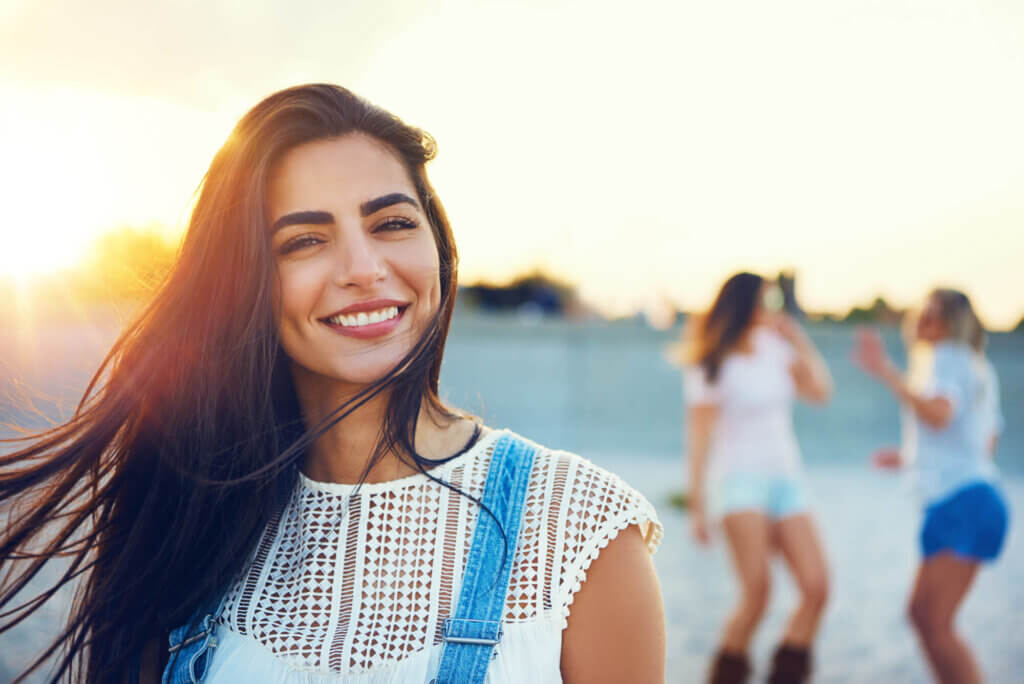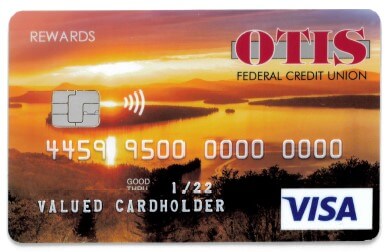 OTIS Rewards Visa Credit Card
11.49% Annual Percentage Rate (APR) on Purchases, Cash Advances and Balance Transfers
No annual fee
No balance transfer fee
No cash advance fee
Serviced at OTIS FCU
Contactless payments
Free online access with OTIS Online
Compatible with Apple Pay, Samsung Pay, and Google Pay
Earn Loyalty Rewards points with every purchase*
OTIS Debt Protector available to you for a low monthly premium
Free access to Card Control and Scheduled Travel features via OTIS Mobile
Loyalty Rewards Points earned can be redeemed easily through OTIS Online, via the OTIS Mobile app, or over the phone. Earn gift cards, travel, or even cash deposited to your OTIS Account!
Instant issue
OTIS Great Rate Visa Credit Card
Low 9.9% Annual Percentage Rate (APR) on Purchases, Cash Advances and Balance Transfers
No annual fee
No balance transfer fee
No cash advance fee
Contactless payments
Compatible with Apple Pay, Samsung Pay, and Google Pay
OTIS Debt Protector available to you for a low monthly premium
Serviced at OTIS FCU
Free online access with OTIS Online
Free access to Card Control and Scheduled Travel features via OTIS Mobile
Instant issue
OTIS Share-Secured Visa Credit Cards
If you're trying to overcome a less-than-perfect credit score or working to a build better credit history, we can help. Our Share Secured Visa Credit Cards give you the opportunity to establish good credit with the convenience and added benefits of an OTIS Great Rate or Rewards Visa Credit Card. They can be used anywhere that Visa credit cards are accepted.
A share-secured credit card is backed by a cash deposit equal to your available credit limit. When you use a share-secured credit card responsibly over time, you can successfully build or improve your credit enough to then qualify for an unsecured card or a loan. Ask a Loan Officer today for more details!
Reporting a Lost or Stolen Visa Credit Card
Conveniently block your card anytime with the OTIS Mobile app:
Log in to OTIS Mobile on your smartphone and click on "Card Controls" from the drop-down menu. Simply turn the switch on next to the chosen card to temporarily freeze your Visa Credit Card in the event of loss or theft, preventing unauthorized use. This block can then be lifted by turning the switch to the off position. (Please Note: If you select the option "Mark as Lost without Reordering", this will permanently stop your card.)
If your Visa Credit Card is lost or stolen, please call:
(207) 897-0900 or (800) 848-3688
For assistance with Credit Card fraud:
(207) 897-0900 or (800) 848-3688
If you have received a call from our Fraud Department, you call them back at (888) 241-2440.
During business hours:
Call us at (207) 897-0900 or (800) 848-3688
After hours:
Call us at (207) 897-0900 or (800) 848-3688
Press 2 for OTIS Talk
Press 5 for Card Management
Press 2 for Lost or Stolen Credit or Debit Card
Follow the appropriate prompts to permanently stop your card
Starting a dispute:
Do you have an unauthorized purchase on your card? Did you place an order and are still waiting to receive your merchandise? If you have a transaction that you would like to dispute, you can call OTIS Card Services during our regular business hours at (207) 897-0900 or (800) 848-3688.
Are you having issues receiving fraud calls?
Please reach out to us and update your contact information, including your mobile and home phone numbers and email address.