The Campaign for Ending Hunger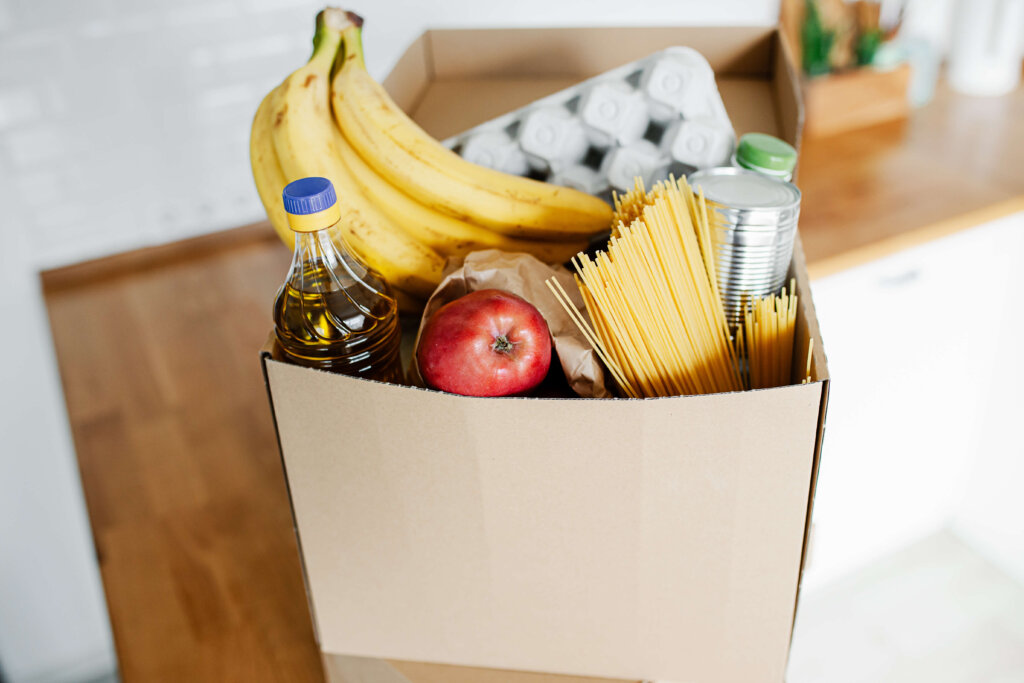 The Campaign for Ending Hunger is Maine Credit Union's signature social responsibility cause. Participating credit unions, including OTIS FCU, raise funds for the Campaign at various times throughout the year. All money raised is distributed to hunger organizations and food pantries throughout Maine. Funds raised by OTIS always remain local, and are disbursed by the Credit Union to local hunger organizations each year.
The Ending Hunger Committee at OTIS FCU is comprised of co-chairs Darice Roy, Vice President; and Ryan Souther, Digital Branch and Facilities Manager. Staff volunteer for fundraising events organized by the Committee year-round. Throughout 2021, the Credit Union held various fundraisers for the Campaign, including a book sale, a plant sale, a yard sale, candy sales, a craft sale, and an October Cash Calendar raffle, among many others.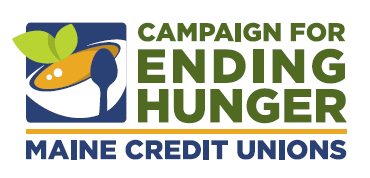 Statistics on Hunger in Maine
More than 40% of Maine kids under the age of 12 show some evidence of hunger
68,950 Maine children are food insecure
New data shows that 17% of Maine households, representing 200,000 people, experience food insecurity. Maine ranks 13th in the nation in food insecurity and first in New England. In addition, a new report from the Good Shepherd Food Bank found that nearly 40,000 people a week were being provided with food assistance from one of its 640 member agencies. This is double what was originally estimated.
Hunger and the risk of hunger are widespread among Maine's low-income families with children
The likelihood of experiencing hunger or the risk of hunger is directly related to income
Children living in households which experienced hunger or the risk of hunger are more likely to experience health or school-related problems.
Several groups are found to be at greater risk of hunger in Maine; children, adults in low income families, disabled persons, persons with special needs, the elderly, those living in rural regions and the inner cities of Maine's largest urban places.
Several factors contribute to hunger in Maine; including income growth that is outpaced by cost of living; high level of underemployment; widening gap between rich and poor; illiteracy; and lack of consumer information on nutrition.
How to Directly Donate to the Campaign for Ending Hunger
To make a tax-deductible contribution to the Campaign, please visit OTIS FCU, or mail a contribution and make checks payable to:
Maine Credit Unions' Campaign for Ending Hunger
ATTN: 2017 Campaign
PO Box 1236
Portland ME 04104
$16K
raised by OTIS in 2021
$930K
raised by Maine's Credit Unions in 2021
$11.3M
raised by Maine's Credit Unions since 1990