Remote Check Deposits: Make a Deposit Anytime, Anywhere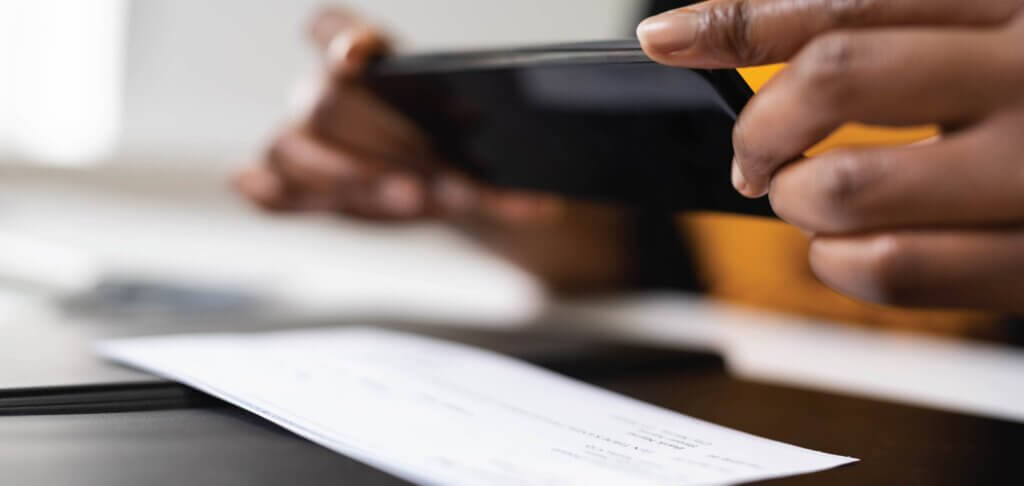 If you have a paper check that you would like to deposit, you no longer need to mail it or bring it to the Credit Union: Remote Check Deposit is a free service that we offer to our members! All you need is a mobile device with our OTIS Mobile application to make the deposit.
1: Confirm.
Confirm that the name the check is addressed to is on the deposit account.
2: Endorse.
Write "For Mobile Deposit Only to OTIS FCU" in the signature area on the back of the check. This allows us to distinguish whether a check is deposited through mobile.
3: Submit.
Open your OTIS Mobile app and go to "Mobile Deposit." Follow the on-screen instructions to take and submit a photo of the front and back of the check. Being in a location with good lighting will almost always guarantee a better photo.
4: Verify.
OTIS staff will review and verify the information on your check and then release the funds to your account. Please Note: There is an automatic 2-day hold on every mobile deposit check when it is submitted. Any checks submitted outside of our business hours will be processed the next business day by OTIS staff. Check holds being released, left in place, or extended is determined on a case-by-case basis.
5: Spend.
Once our staff has verified the check during our normal business hours and released the hold, your funds are available to use! If you have any questions regarding mobile deposits, please contact us at (207) 897-0900 and ask to speak with someone who handles Mobile Deposits. We would be happy to assist you.