OTIS Federal Credit Union's Annual Yard Sale Raises Over $2,100 for Ending Hunger in Maine
For Immediate Release
August 25, 2020
OTIS Federal Credit Union's Annual Yard Sale Raises Over $2,100 for Ending Hunger in Maine
JAY, Maine – On Saturday, August 22nd, OTIS Federal Credit Union held a yard sale in its member parking lot to raise money for the Maine Credit Unions' Campaign for Ending Hunger. Eight employees volunteered their time between the sale's hours of 8 AM and 1 PM.
This year's annual yard sale was a huge success, raising a record-breaking total of $2,126.72 for the Campaign for Ending Hunger in Maine.
"Once again, our community members' generosity has come through," said Darice Dubreuil, Vice President at OTIS FCU and Co-Chair of its Ending Hunger Committee. "They support the credit union's efforts for Ending Hunger year after year. We cannot thank them enough for their support and kindness. As anyone knows, a yard sale can be a large task to put on, but our awesome staff came through once again. We enjoy spending this time together and it must show, as we had a couple of different 'shoppers' say to us that they loved seeing how much fun we were all having!"
All funds raised will stay within the community and are disbursed to several local food pantries and hunger organizations.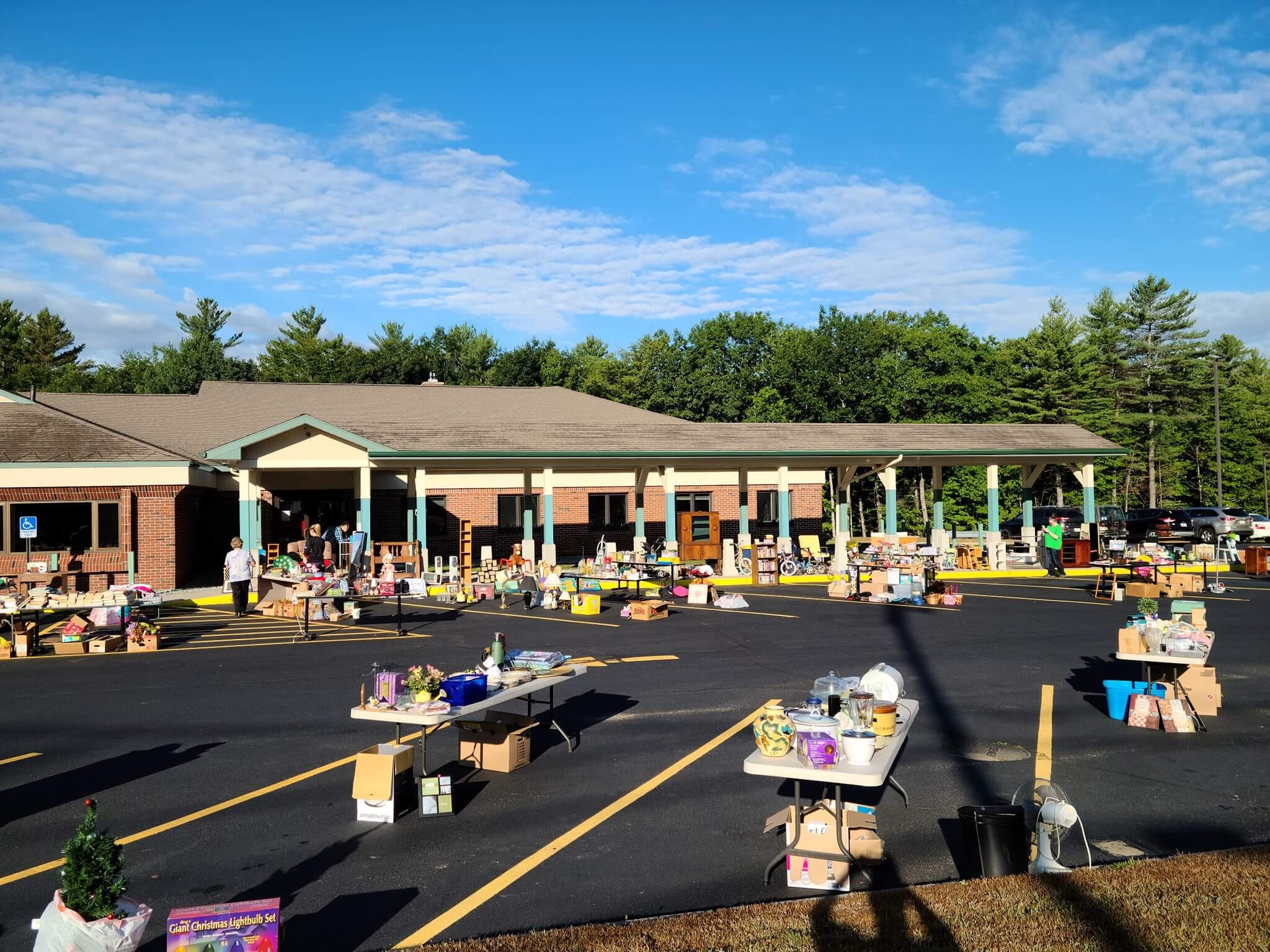 About Maine Credit Unions' Campaign for Ending Hunger
Aligned with the shared principle of coming together to give back to their communities, credit unions across the state collectively participate in the Maine Credit Unions' Campaign for Ending Hunger. This signature social responsibility campaign is the largest, non-hunger organization-based philanthropic fundraising effort to end hunger in the state.
The Campaign has raised over $9.4 million since 1990 – $832,333 in 2019 alone – with 100% of all funds raised going to organizations in Maine fighting food insecurity.
About OTIS Federal Credit Union
OTIS Federal Credit Union was founded in April of 1954 by eleven local mill workers. Pooling their respective deposits of $5 each, they associated themselves as charter members of OTIS under the provision of the Federal Credit Union Act. At a time in America when obtaining a loan was difficult for the average family, the founders of OTIS sought to form a cooperative, independent financial institution operated and controlled solely by its local membership.
Since its inception, OTIS has been committed not only to providing quality financial products and services to its shareholders, but to giving back to the community. Today, OTIS is a full-service financial center offering real estate, auto, and personal lending; online and mobile banking; a variety of checking, savings, and investment accounts; VISA debit and credit cards; financial planning; and much more. OTIS serves more than 11,100 members and holds over $199 million in assets, employing 32 people from Jay and the surrounding area. The credit union is located at 170 Main Street in Jay, Maine. For more information, please visit www.otisfcu.coop or call (207) 897-0900.
###