OTIS FCU Purchases Christmas Gifts for Local Children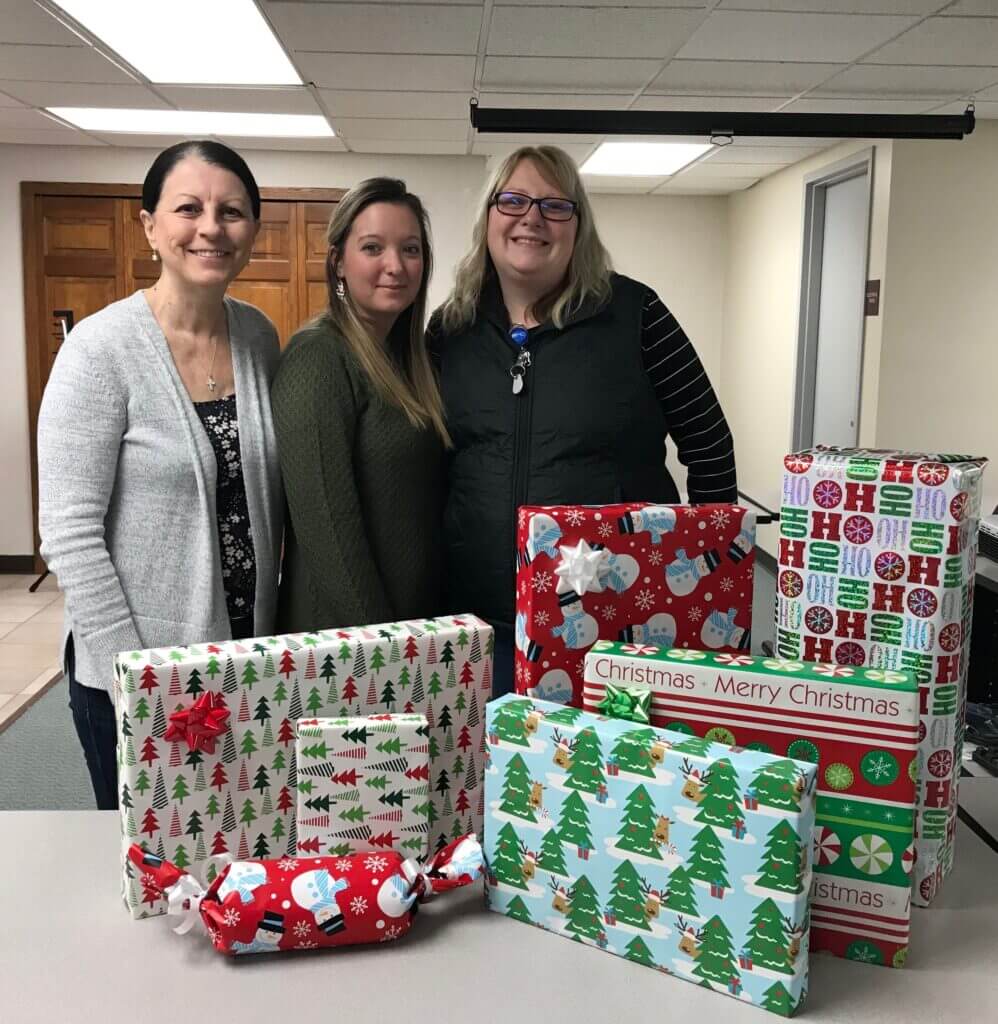 OTIS Federal Credit Union, like other cooperatives, is governed by the Seven Cooperative Principles, one of which is Concern for Community. This is why, each holiday season, the Credit Union purchases Christmas gifts for local children who may not otherwise receive them.
The initiative in which the Credit Union takes part, called the Giving Tree, was started by the RSU 73 PTO. It is supported by the district's teachers, as well as by the wider community.
OTIS employees Brenda Bryant, Josie Metivier, and Kim Turner, who shopped for the four children sponsored by the Credit Union this year, completed the last bit of gift wrapping this morning. We hope that our gifts' recipients have a very special and joy-filled Christmas this year!