OTIS Federal Credit Union Hosting "Totes for Teachers" Giveaway on Friday, August 25th
For Immediate Release
August 15, 2023
OTIS Federal Credit Union Hosting "Totes for Teachers" Giveaway on Friday, August 25th
JAY—In response to local educators' back-to-school needs, OTIS Federal Credit Union will be hosting a "Totes for Teachers" Giveaway on Friday, August 25th from 11am-3pm at 170 Main Street in Jay. OTIS totes with school supplies as well as cleaning supplies will be handed out to local teachers and staff who work at schools within OTIS FCU's field of membership.
OTIS FCU Loan Officer Jasmine Jackman initially proposed the idea of giving back-to-school supplies to local educators. When asked what made her think of doing this, she responded, "I saw my nephew's back-to-school wish list from his teacher, and I realized that there was a local need that OTIS FCU could help fulfill." Together with Kimberly Couture, OTIS FCU's Director of Marketing & Communications, she organized the purchase of special OTIS totes and a myriad of back-to-school supplies to give away for the event.
Any local teacher (or other school staff member) is welcome to stop by OTIS FCU's Member Resource Room anytime during the event for some free back-to-school supplies and freshly popped popcorn. School ID must be presented at time of pickup. OTIS FCU thanks everyone from bus drivers to teachers, administrators, and ed techs for all that you do for our local youth. We are happy to help simplify the start to your school year!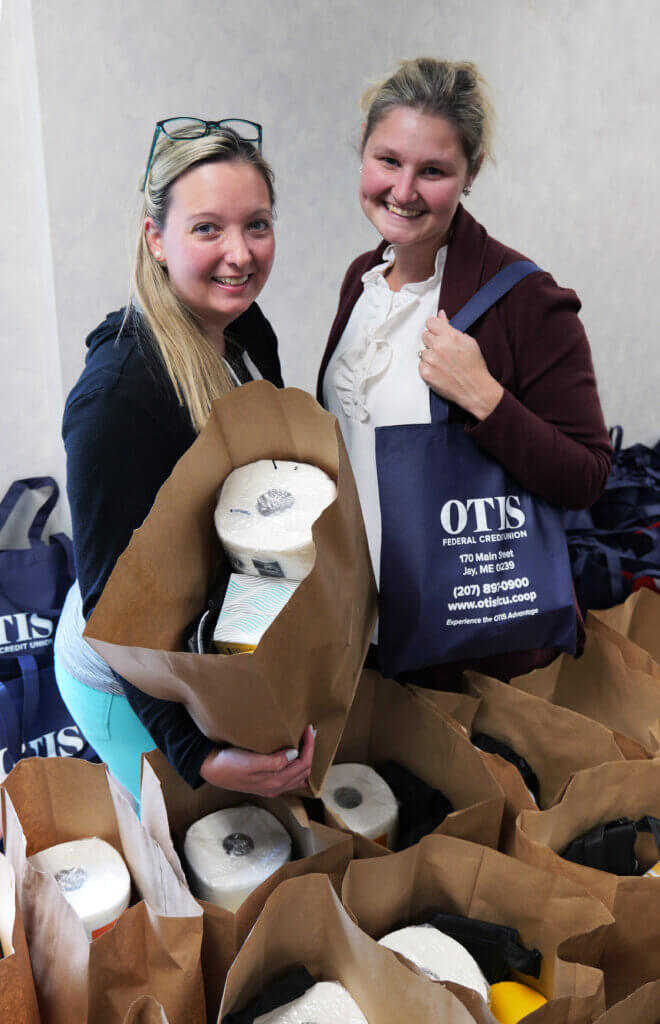 Media Inquiries
Please direct all media inquiries to Kimberly Couture, Director of Marketing and Communications, at (207) 320-4985, or email KimberlyC@otisfcu.coop.
About OTIS Federal Credit Union
OTIS Federal Credit Union was founded in April of 1954 by eleven local millworkers. Pooling their respective deposits of $5 each, they associated themselves as charter members of OTIS under the provision of the Federal Credit Union Act. At a time in America when obtaining a loan was difficult for the average family, the founders of OTIS sought to form a cooperative, independent financial institution operated and controlled solely by its local membership.
Since its inception, OTIS has been committed not only to providing quality financial products and services to its shareholders, but to giving back to the community. Today, OTIS is a full-service financial center offering real estate, auto, and personal lending; online and mobile banking; a variety of checking, savings, and investment accounts; Visa debit and credit cards; financial planning; and much more. OTIS serves more than 11,000 members and holds over $238 million in assets, employing 29 people from Jay and the surrounding area. The Credit Union is located at 170 Main Street in Jay, Maine. For more information, please visit www.otisfcu.coop or call (207) 897-0900.
###