OTIS Federal Credit Union Donates Back-to-School Supplies to Two RSU 73 Schools
For Immediate Release
August 29, 2023
OTIS Federal Credit Union Donates Back-to-School Supplies to Two RSU 73 Schools
JAY—On Friday, August 25th, OTIS Federal Credit Union hosted a "Totes for Teachers" Event for local teachers and school staff to stop by and pick up back-to-school supplies. Despite the rainy weather, school employees from multiple districts within OTIS FCU's field of membership were able to stop by for school supplies (and freshly popped popcorn!).
Following the event, remaining items were donated to two schools within RSU 73. OTIS FCU employees Josie Metivier, Jasmine Jackman, and Kimberly Couture visited Spruce Mountain Primary School and Spruce Mountain Elementary School with OTIS FCU's back-to-school donation.
"One of the guiding principles of credit unions is a 'concern for community.' OTIS FCU has always been extremely involved in the local community, from donating to area food pantries through the Campaign for Ending Hunger to being a Corporate Champion sponsor of the local United Way," stated Kimberly Couture, OTIS FCU's Director of Marketing & Communications. "We are always looking for ways to give back, and the start of a new school year is a perfect time to show our local educators how much they are appreciated."
OTIS FCU wishes all school staff and students a great start to the new school year!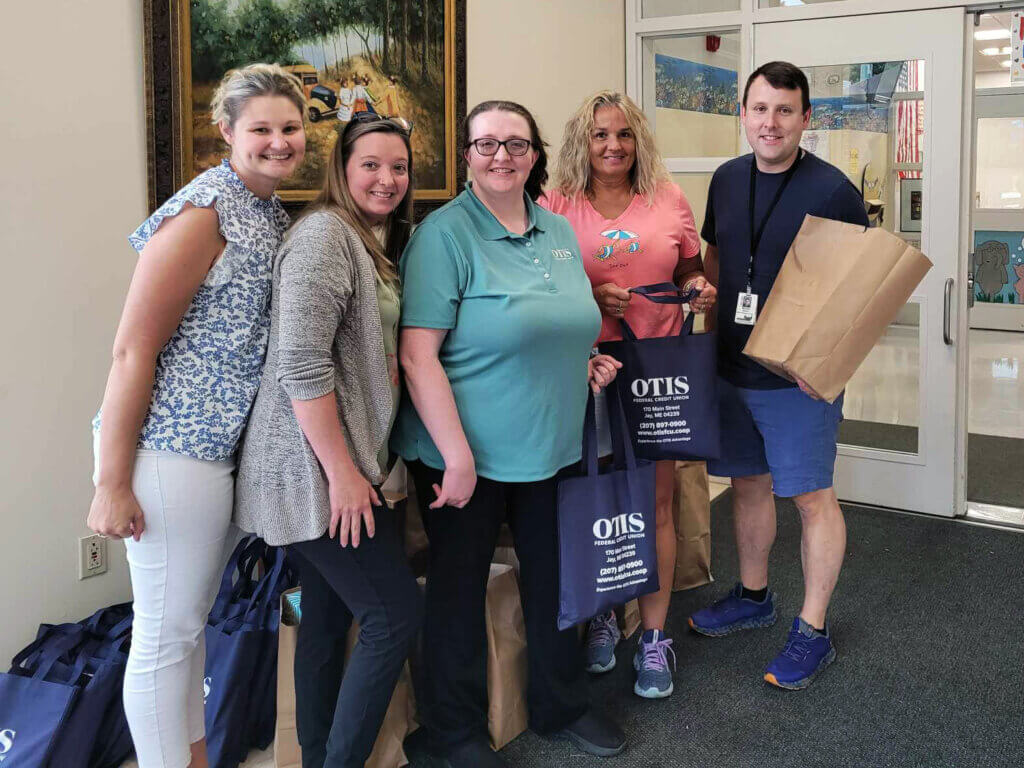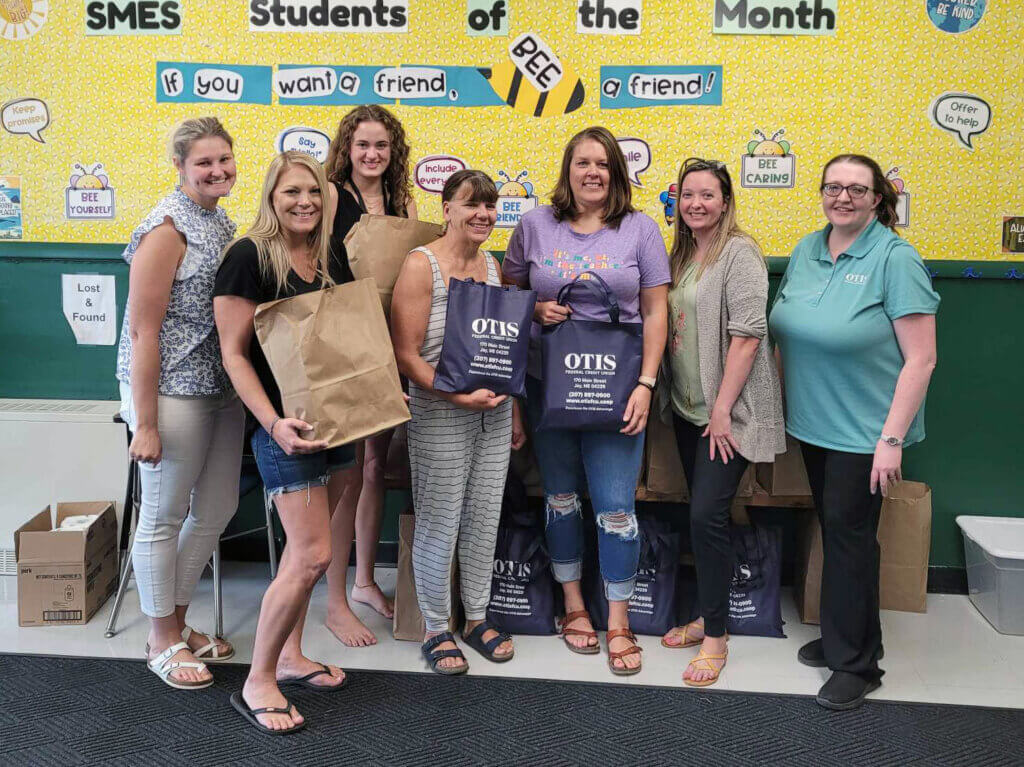 Media Inquiries
Please direct all media inquiries to Kimberly Couture, Director of Marketing and Communications, at (207) 320-4985, or email KimberlyC@otisfcu.coop.
About OTIS Federal Credit Union
OTIS Federal Credit Union was founded in April of 1954 by eleven local millworkers. Pooling their respective deposits of $5 each, they associated themselves as charter members of OTIS under the provision of the Federal Credit Union Act. At a time in America when obtaining a loan was difficult for the average family, the founders of OTIS sought to form a cooperative, independent financial institution operated and controlled solely by its local membership.
Since its inception, OTIS has been committed not only to providing quality financial products and services to its shareholders, but to giving back to the community. Today, OTIS is a full-service financial center offering real estate, auto, and personal lending; online and mobile banking; a variety of checking, savings, and investment accounts; Visa debit and credit cards; financial planning; and much more. OTIS serves more than 11,000 members and holds over $238 million in assets, employing 29 people from Jay and the surrounding area. The Credit Union is located at 170 Main Street in Jay, Maine. For more information, please visit www.otisfcu.coop or call (207) 897-0900.
###