Franklin County Special Olympics Kickoff Supper Benefiting Trent Paradis an Overwhelming Success
For Immediate Release
May 10, 2023
Franklin County Special Olympics Kickoff Supper Benefiting Trent Paradis an Overwhelming Success
JAY, Maine—The Jay AMVETS Franklin County Special Olympics Committee held a Special Kickoff Supper on Saturday, April 29, at the Jay AMVETS building. This event functioned as a community benefit for Jay High School alumnus Trent Paradis, who is the only athlete from Maine going to the 2023 Special Olympics World Games in Berlin, Germany. From advertising to attendance, the Kickoff Supper received an overwhelming amount of support.
The benefit began with a delicious supper, which was followed by raffles, a 50/50 drawing, and a live auction. A variety of donated items were up for auction or raffled off, ranging from handmade wooden bowls to a large TV. The attendees were extremely generous; the total amount raised that evening for Trent's trip came to over $10,000, and the donations are still coming in.
The Franklin County Special Olympics leadership was blown away by the sizable outpouring of support. Individuals, local businesses, and community organizations alike came together and donated their time and resources. Regarding this event, Franklin County Special Olympics Area Manager and OTIS FCU board member Gary Desjardins commented, "The success was due to the generous donations of items for the raffle and auctions, as well as monetary donations." The main partners of this event included the Franklin County Special Olympics committee, Jay AMVETS Auxiliary, Jay VFW and Auxiliary, Daughters of Isabella, and OTIS Federal Credit Union.
Ryan Souther, who is the Franklin County Special Olympics Treasurer as well as the Digital Branch/Facilities Manager at OTIS FCU, coordinated much of the benefit, gathering and organizing the auction items and making sure that everything ran smoothly. However, the event would not have happened if the idea had not been initially proposed by OTIS FCU employee Morgan Pooler, a Jay High classmate and friend of Trent's. When asked what made her think of doing this benefit, she said, "I think that the athletes themselves are an inspiration. When I saw someone from my high school class, in this small community, earn this opportunity, it made me want to help however I could. Seeing how many people came out on Saturday to show their support and excitement for Trent was wonderful."
OTIS FCU's President/CEO Chris Bouchard also volunteered that evening, along with his oldest son and other credit union employees. "We are beyond thankful to have taken part in the Kickoff Supper for Trent Paradis and Franklin County Special Olympics. Special Olympics is near and dear to so many, especially the team here at OTIS, led by Ryan Souther and Gary Desjardins," said Bouchard. "To see the community come out in full support of Trent and Special Olympics was simply amazing. Wishing all our Olympians success this year, both on and off the field."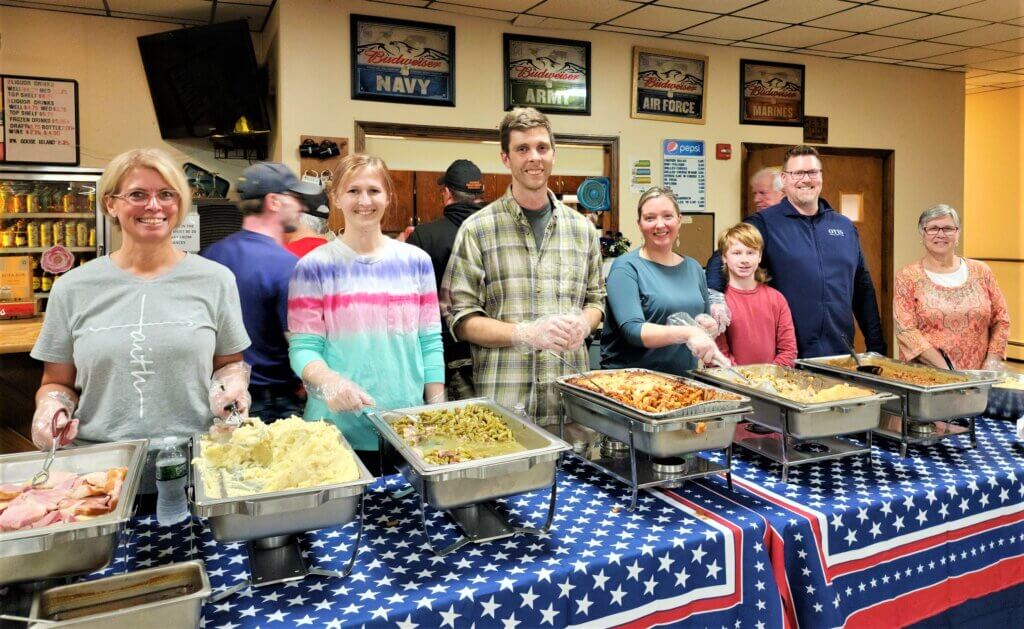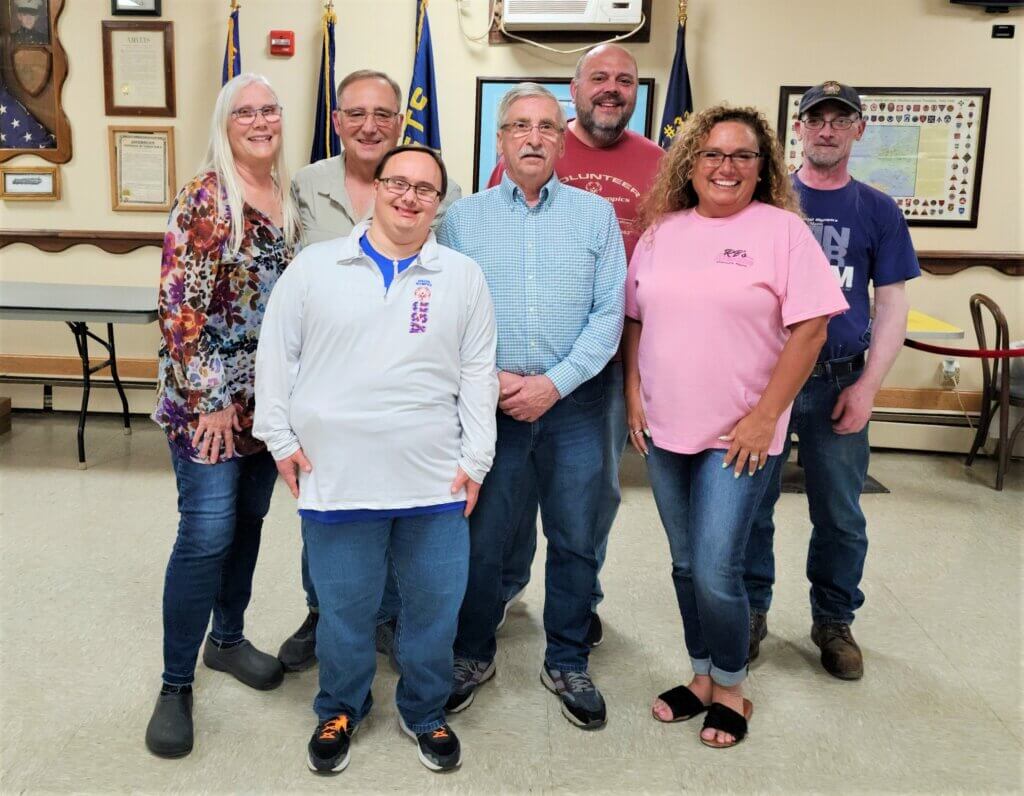 Media Inquiries
Please direct all media inquiries to Kimberly Couture, Director of Marketing and Communications, at (207) 320-4985, or email KimberlyC@otisfcu.coop.
About OTIS Federal Credit Union
OTIS Federal Credit Union was founded in April of 1954 by eleven local millworkers. Pooling their respective deposits of $5 each, they associated themselves as charter members of OTIS under the provision of the Federal Credit Union Act. At a time in America when obtaining a loan was difficult for the average family, the founders of OTIS sought to form a cooperative, independent financial institution operated and controlled solely by its local membership.
Since its inception, OTIS has been committed not only to providing quality financial products and services to its shareholders, but to giving back to the community. Today, OTIS is a full-service financial center offering real estate, auto, and personal lending; online and mobile banking; a variety of checking, savings, and investment accounts; Visa debit and credit cards; financial planning; and much more. OTIS serves more than 11,000 members and holds over $238 million in assets, employing 29 people from Jay and the surrounding area. The Credit Union is located at 170 Main Street in Jay, Maine. For more information, please visit www.otisfcu.coop or call (207) 897-0900.
###